The engineering story
Power, un-leashed.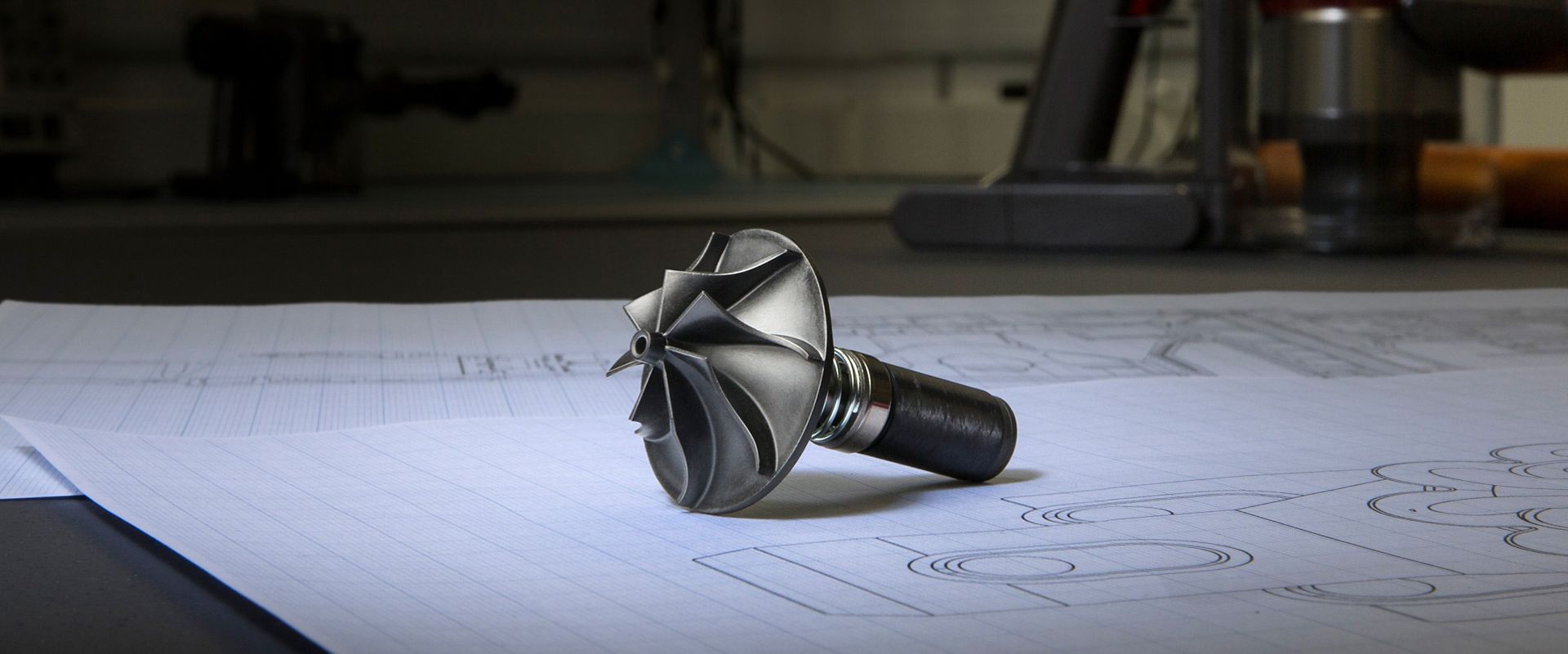 "No-one was designing the type of motor we needed. So we spent eight years developing our own. Without it, our cord-free vacuums could not deliver such power. "

James Dyson

Engineer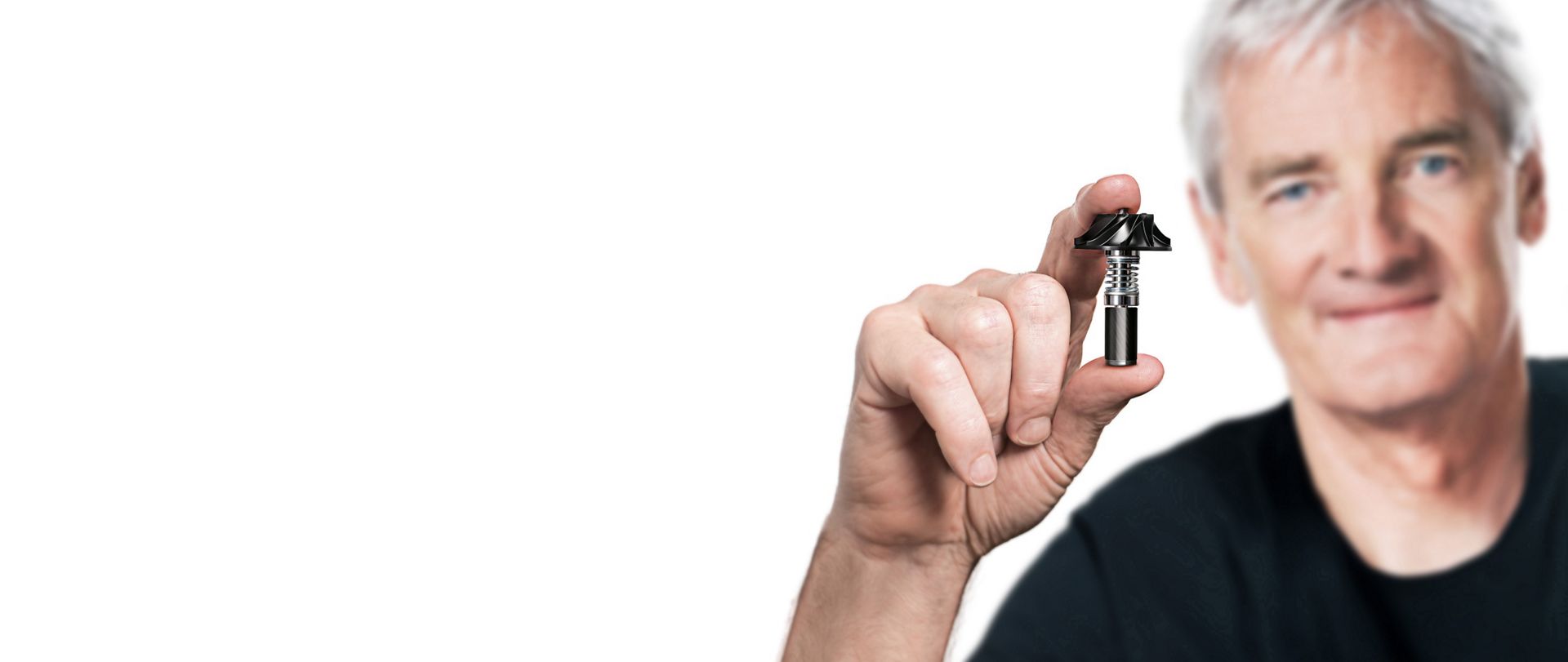 Opening the throttle.
In 1997, conventional motors were still using 160-year-old technology. So we started developing smaller, faster digital motors – by adding intelligent software to a motorbike impeller.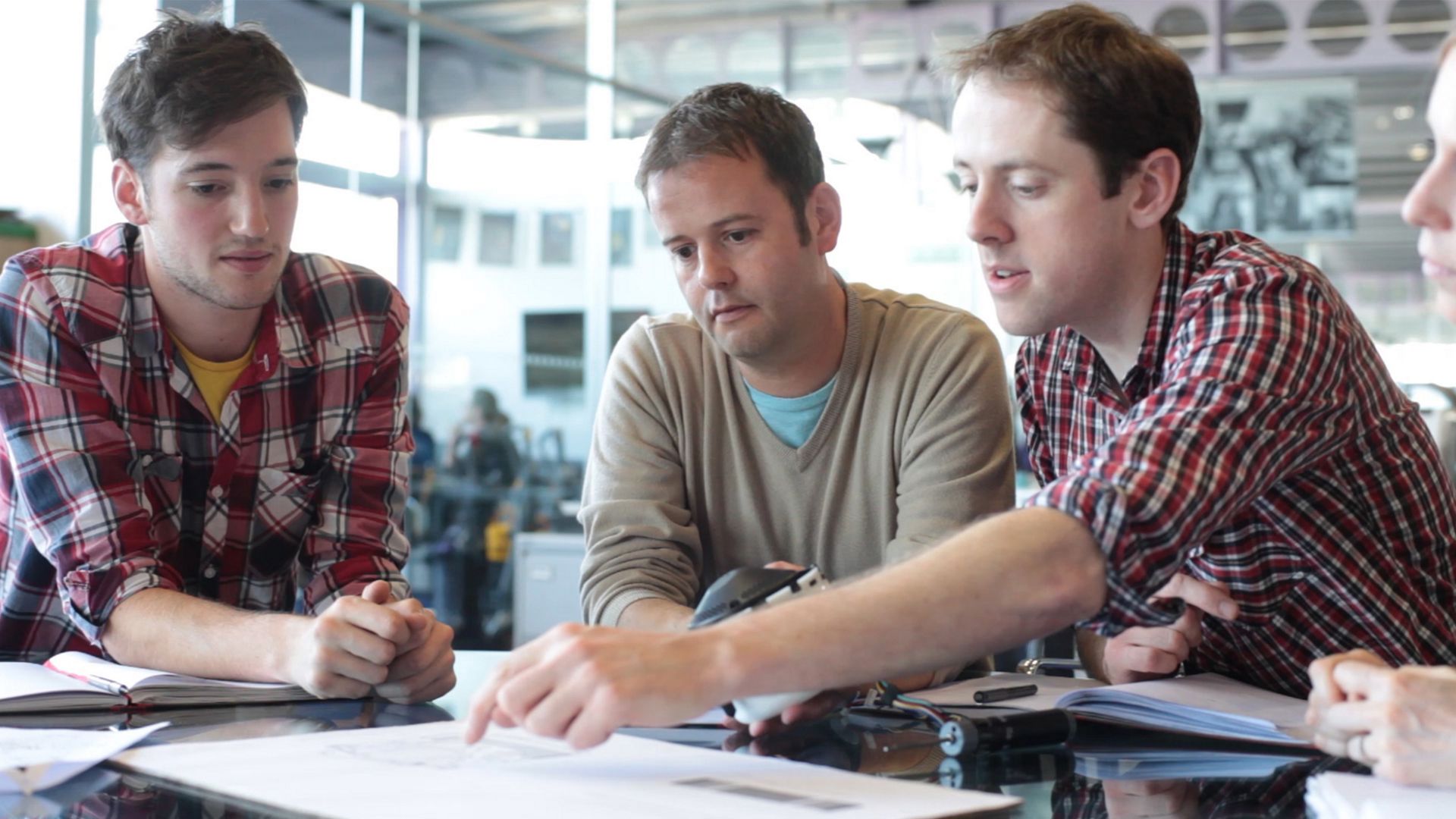 Digital revolution.
By 2009, we'd created the 200W Dyson digital motor V2. Small and light, it span at 78,000rpm, providing the power we needed for our first cord-free stick vacuum.

Ergonomic efficiency.
The Dyson Digital Slim™ vacuum launched in 2011. With the motor and the battery in the handle, it had the optimum centre of gravity for floor-to-ceiling cleaning – and created a new kind of vacuum cleaner.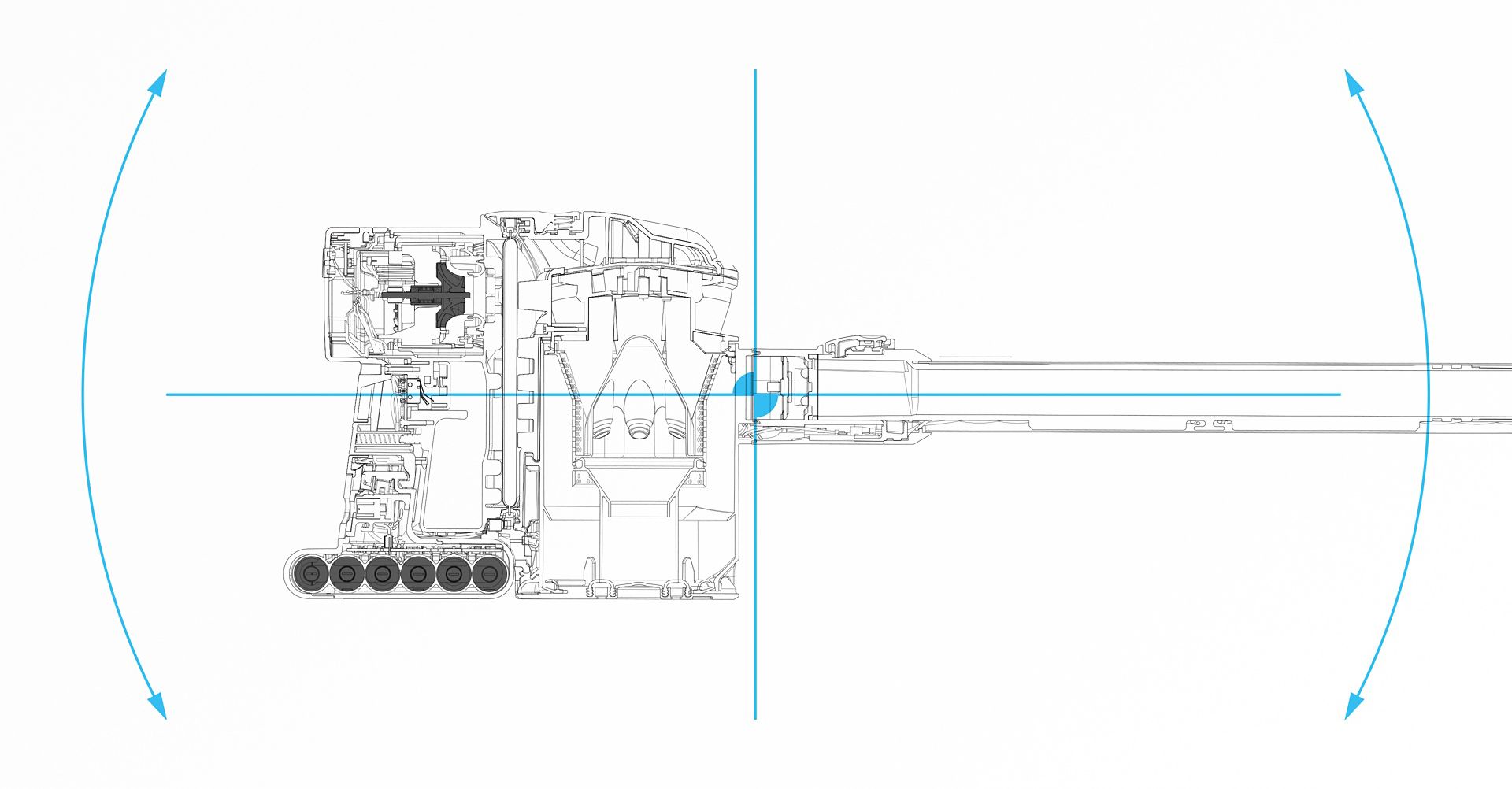 Pushing the boundaries.
As our engineers developed our next-generation 350W Dyson digital motor V6, we had to find a casing robust enough to hold the motor together while it span at 107,000rpm.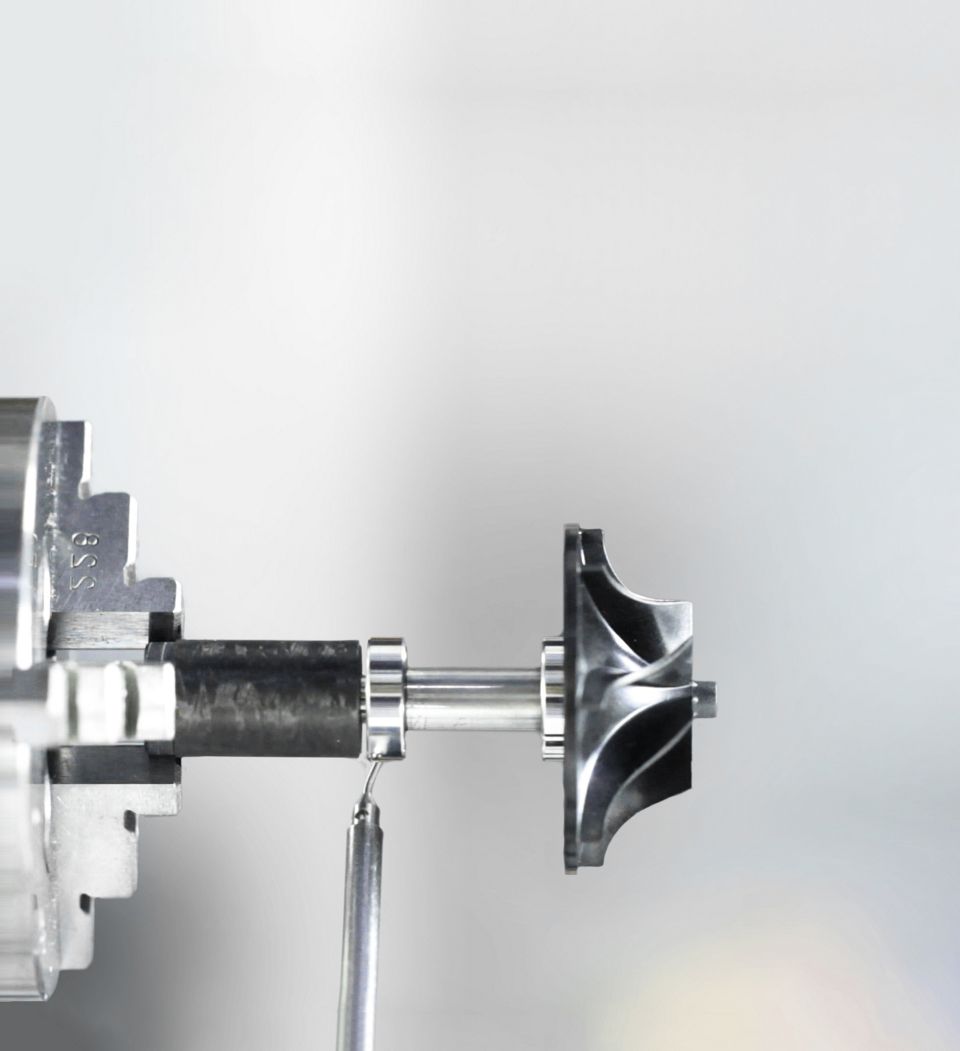 Racing ahead.
So we investigated the super-strong, ultra-light casing used in Formula 1 for its KERS flywheel technology. And then we created our own – by adapting carbon fibre fishing rod tubes.
Powered up.
In 2014, our new motor powered the Dyson V6™ stick vacuum. With a redesigned nickel manganese cobalt battery, it had 150% more power than its predecessor, and a run time of up to 20 minutes.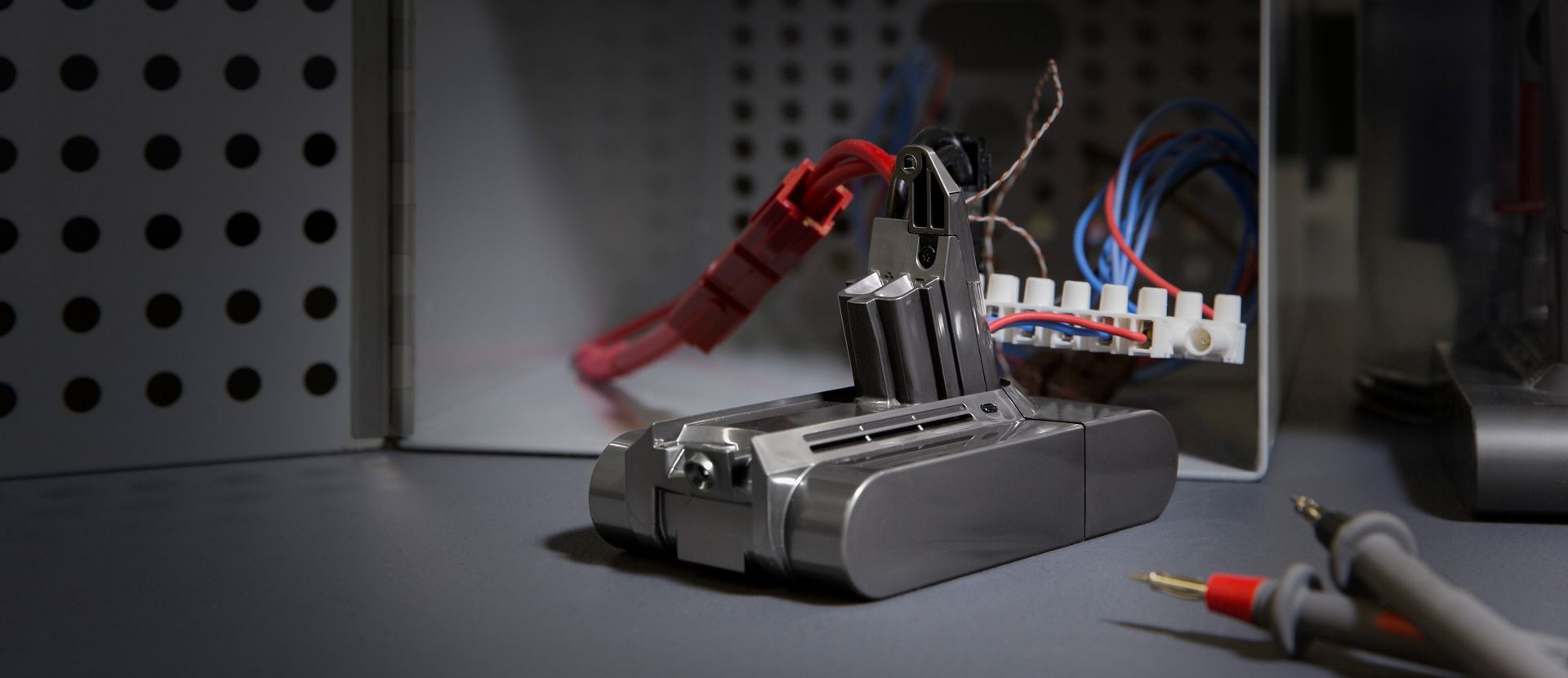 Fully refined.
But we didn't stop there. We doubled the run time of the Dyson V6™ vacuum with new battery technology, and cut noise by 50% with improved acoustics. And we designed the 425W Dyson digital motor V8 – our most powerful yet.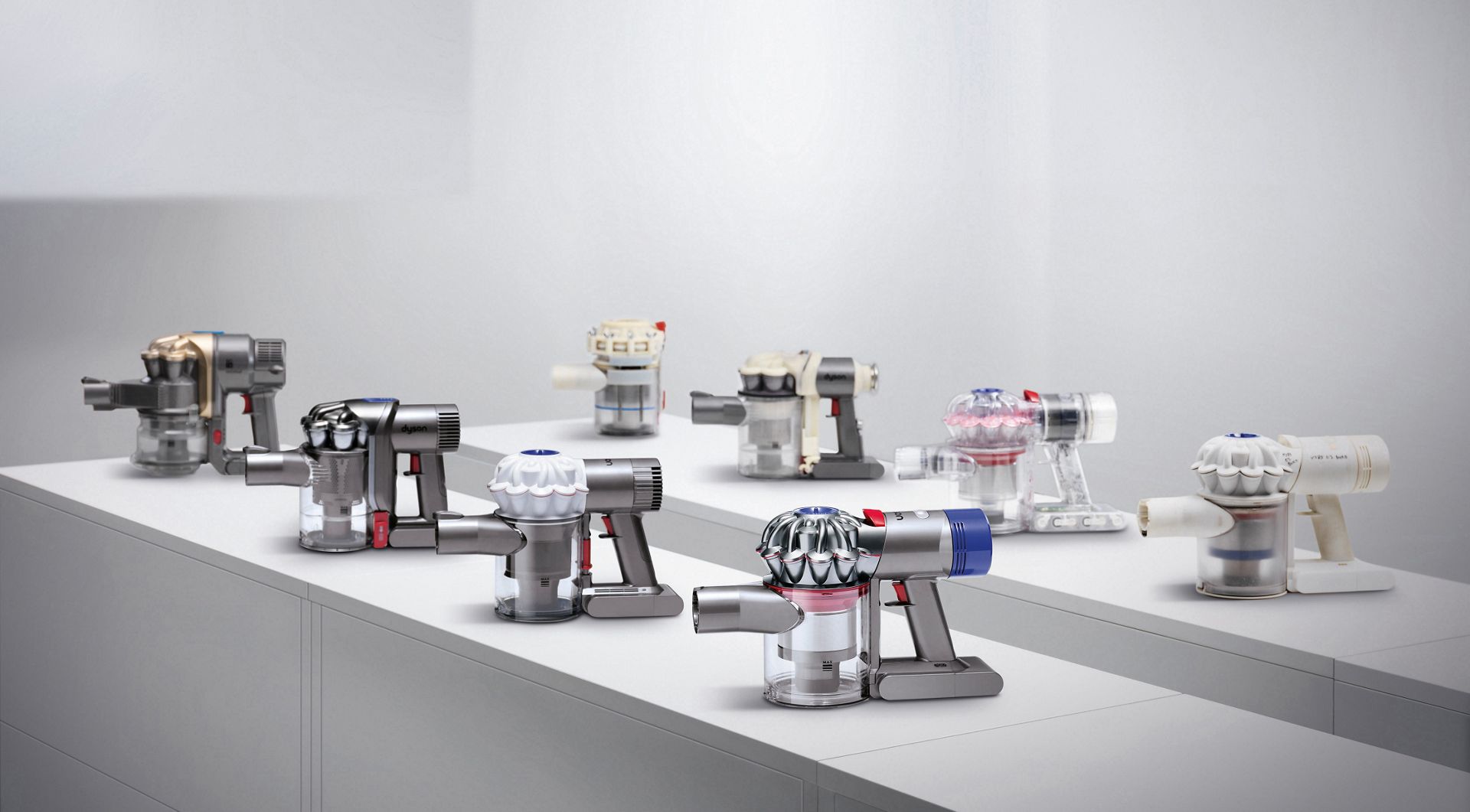 150

Dyson engineers worked to create the motor

188,000

Hours of V8 development

500,000

Hours of testing

290

Miles pushed during testing
Cord-free. Hassle free. Powerful suction.
By 2016, we were ready to bring all the technologies together in one lightweight, versatile machine.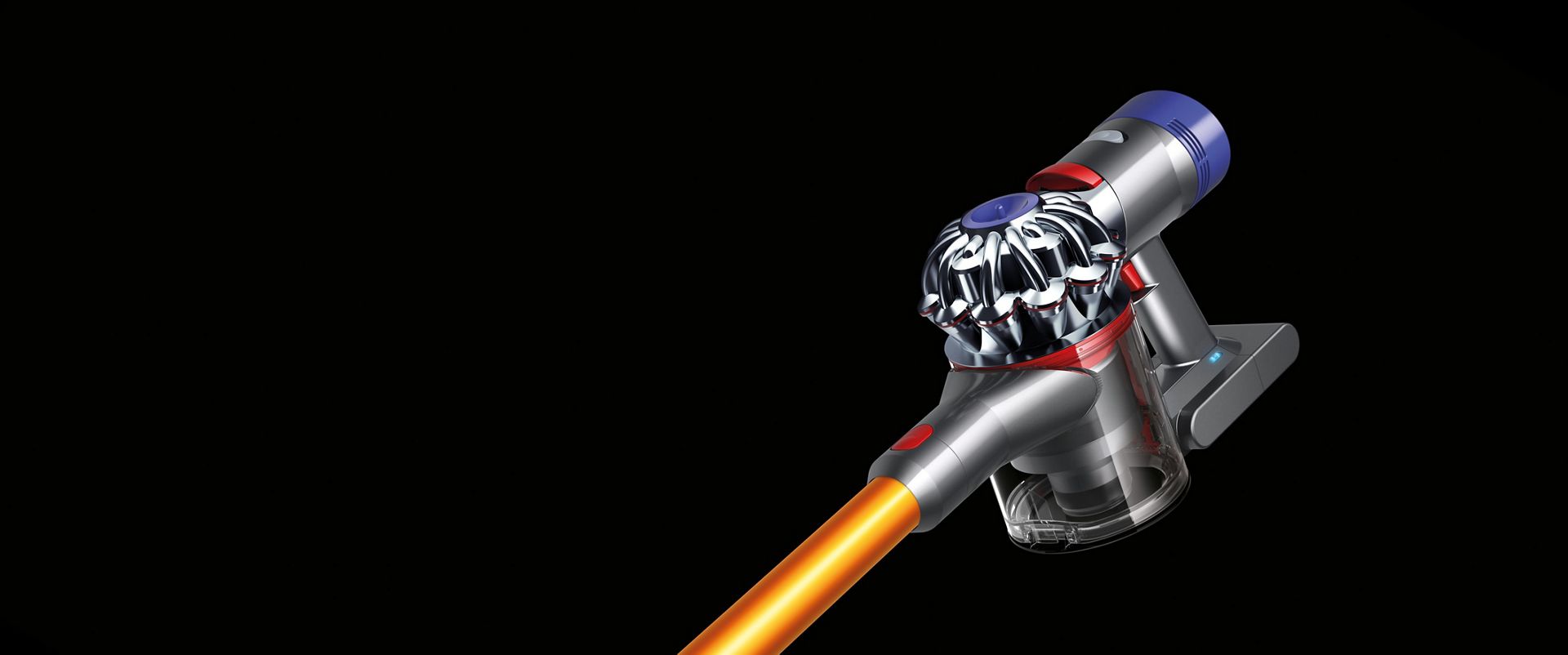 Overview
Powerful suction to deep clean everywhere.
Up to 60 minutes of fade-free power.2
130 AW of powerful suction to clean anywhere
Pay in 12 monthly installments SAR166/month with 0% interest*. Available at checkout.
Fluffy™ cleaner head

Engineered with soft woven nylon and anti-static carbon fibre, for hard floors.

Motorbar™ cleaner head

Motorised, edge-to-edge deep cleaning with de-tangling technology.

Combination tool

Two tools in one – wide nozzle and brush, for quick switching between cleaning and dusting tasks around your home or car.

Mini soft dusting brush

Enclosed in a skirt of soft nylon bristles for gentle, vacuum-assisted dusting of delicate objects and surfaces.

Mini motorised tool

Motorised brush bar, concentrated in a smaller head to remove stubborn dirt from mattresses, upholstery and stairs.

Crevice tool

Engineered for precise cleaning around tricky edges and into hard-to-reach narrow spaces.

Docking station

Wall-mounted dock to recharge your vacuum and tidily store tools.

Charger

Charges your vacuum with or without the wall dock.