Dyson Airblade V hand dryer
The hygienic hand dryer. Is 35% quieter.1

Awarded the Quiet Mark by the Noise Abatement Society.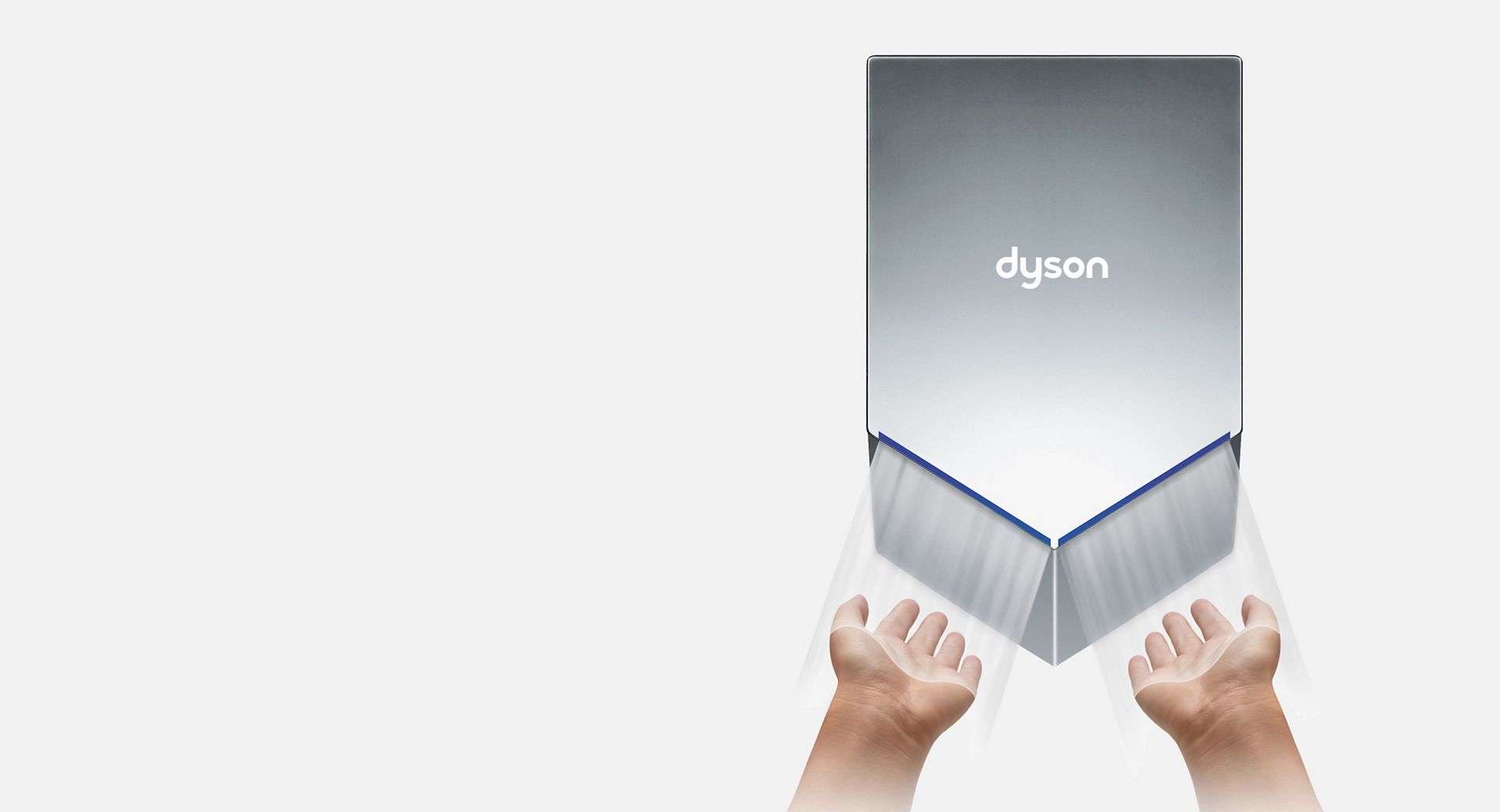 The hygienic hand dryer is 35% quieter1
A reprogrammed motor and re-engineered airflows mean the Dyson Airblade V hand dryer is quieter than ever, yet still dries hands in just 12 seconds.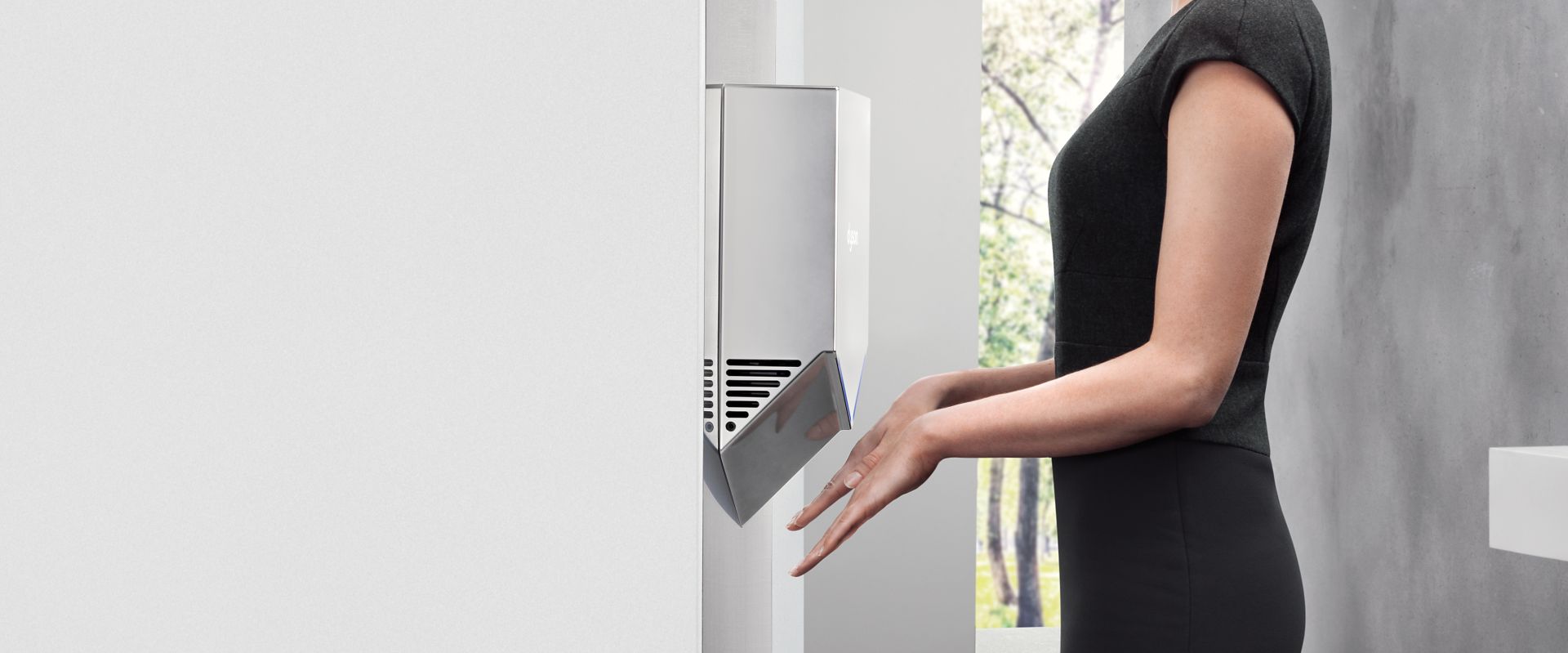 Create space in your washroom
At just 10cm deep, the Dyson Airblade V hand dryer is slim and compact, so it leaves more room in your washrooms. And because it fixes to a back plate, it allows easy, self-service installation, maintenance and replacement.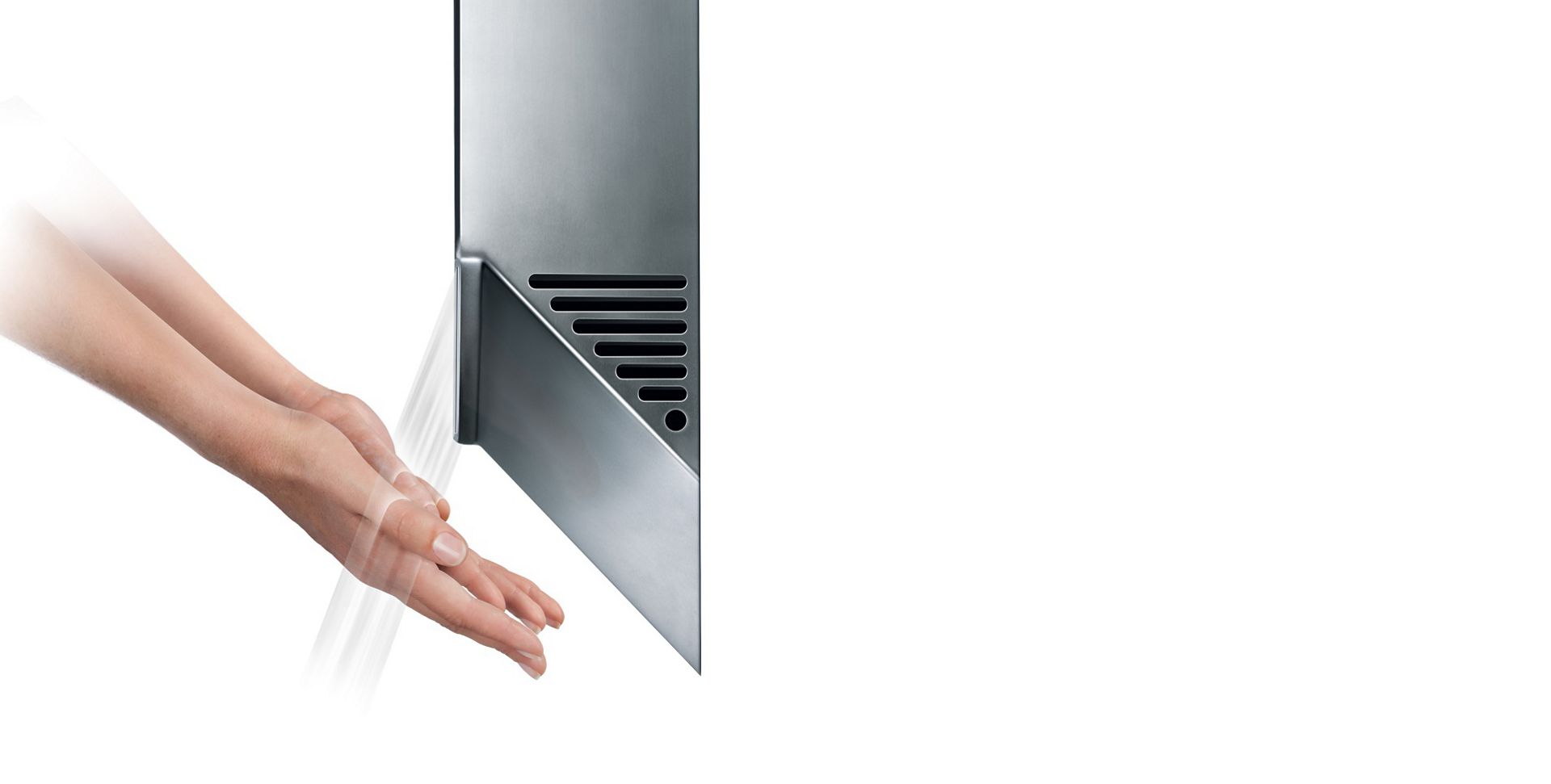 Hygienic. Less time in the washroom.
The Dyson Airblade™ hand dryer's HEPA filter captures 99.95% of particles from the washroom air, before it's blown onto hands. So hands are dried with cleaner air, not dirty air.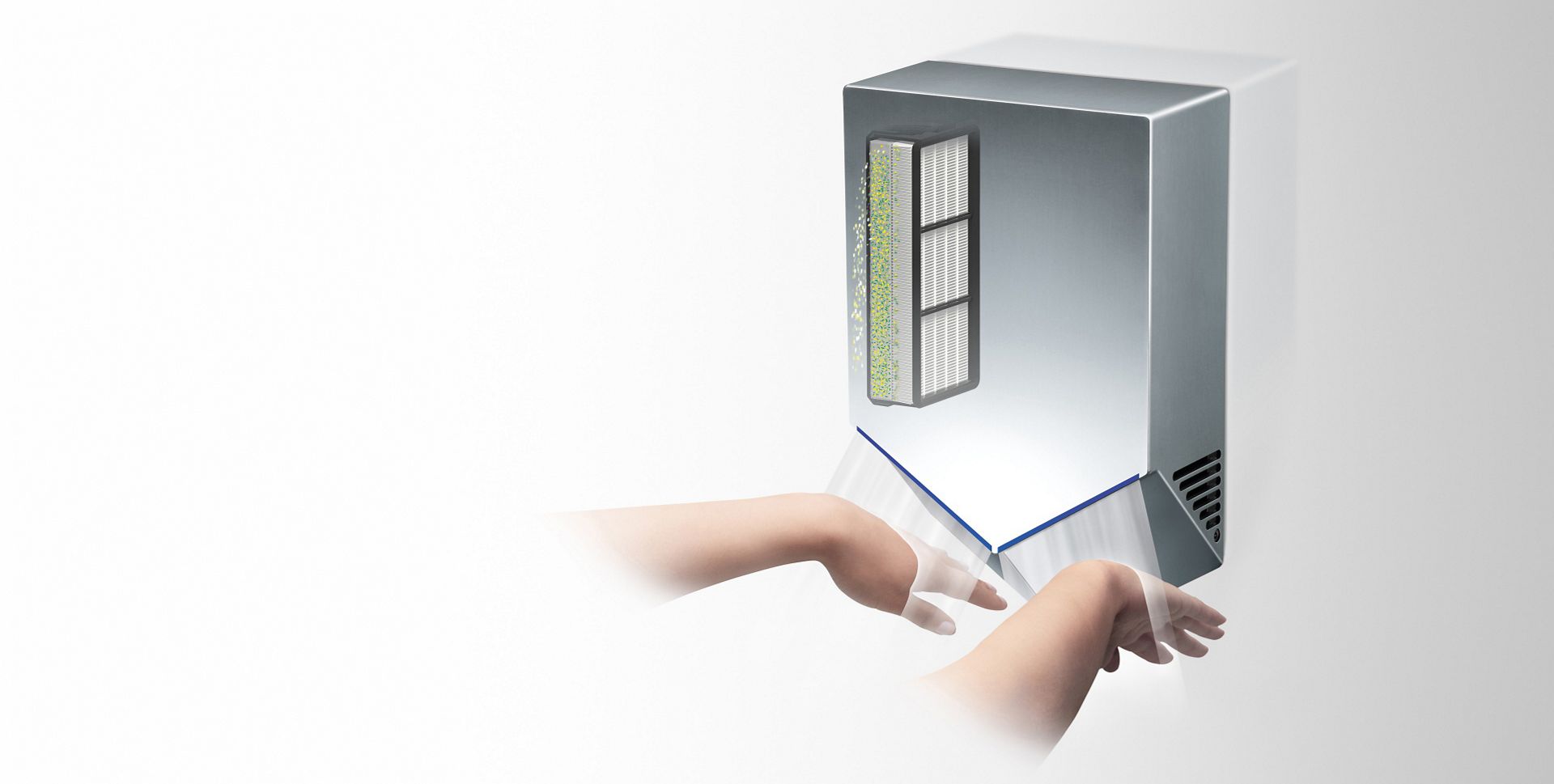 Airblade™ technology
HEPA-filtered air is channelled up the machine by the motor, forcing sheets of filtered air through precision apertures at high pressure. Water is scraped from hands at 690 km/h, drying them hygienically in 12 seconds.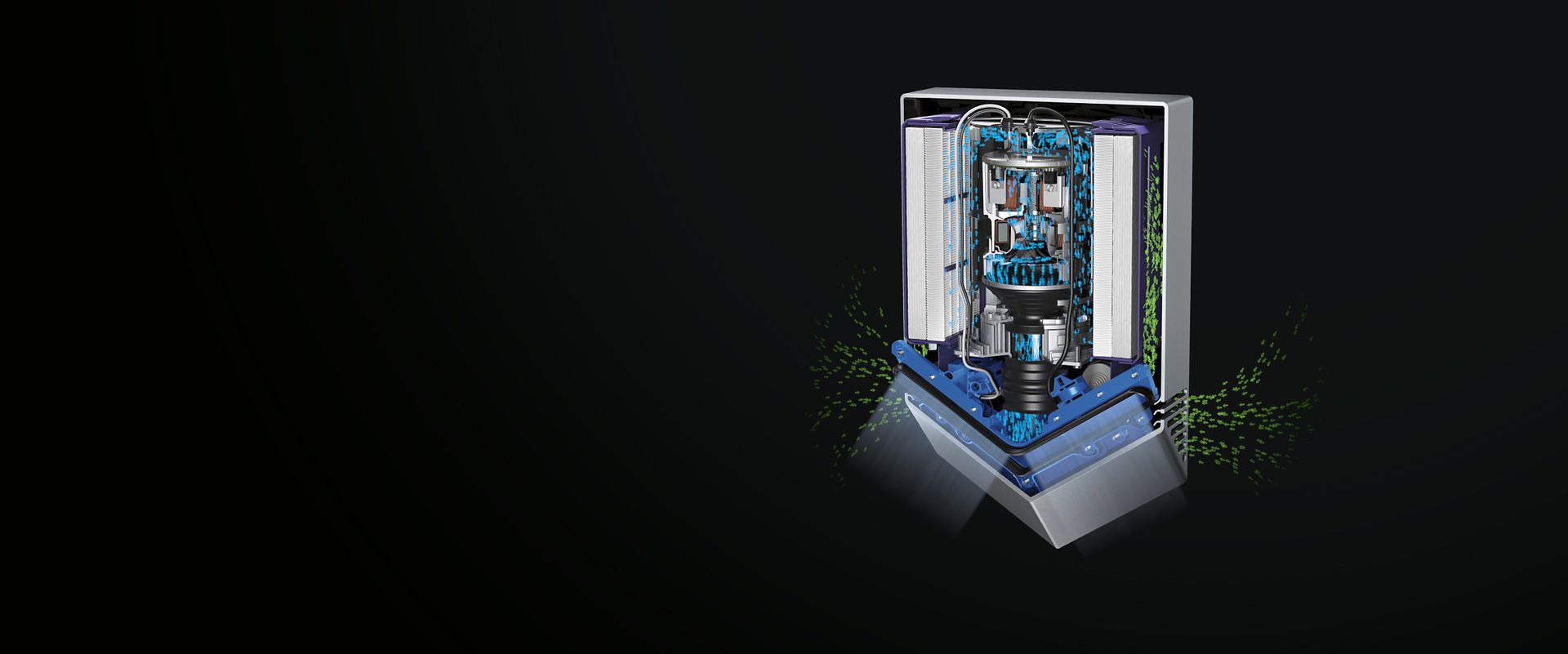 Quiet Mark is a registered trademark of the Noise Abatement Society.
1
Loudness reduction compared to the original Dyson Airblade V hand dryer.
*
For calculations visit
www.sa.dyson.com/calculations